Get the Prickly Polkadot App
We are very excited to announce that you can now have instant access to the store through our very own app for both Apple and Android devices! Click the download button below or scan the QR code to find us on the iOS App Store or Google Play Store. We will be adding features and all of our products to the app very soon!
Download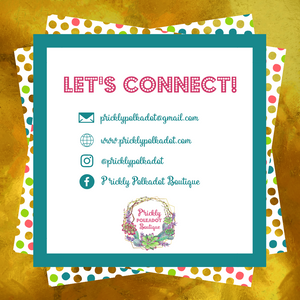 More to come
We are always searching for the latest styles and pieces to bring to the boutique each week. We love being able to find new and fun clothing, accessories, and more that we can add for our community to shop and choose from. And we always love to hear from you as well. If there's things you love, things you don't love, things you want to see, etc we welcome you to contact us directly at pricklypolkadot@gmail.com with your  input.